Be the Forefront of the
eCommerce Industry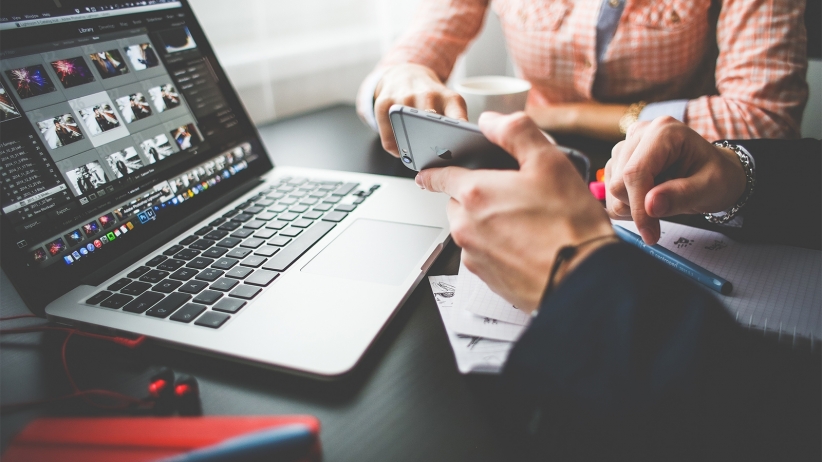 Digital Marketing is Helping eCommerce Owners get ROI's they never thought possible…
More than 2 BILLION people use Facebook and more than 1 BILLION use Instagram EVERY MONTH to connect with brands and businesses.

We help eCommerce Owners turn those people on Facebook & Instagram into paying customers. The way we do this is by leveraging Sales Funnels, Facebook & Instagram Ads, and Social Media Management.

eCommerce Owners who take advantage of these tools will greatly benefit for years to come. The ones who don't or those who rely on traditional marketing (radio, billboards, newspapers, etc), will either have to learn/ adapt or they'll be left behind by their competition.
Testimonials
"We at FIME Group, K-Var Corp, MSR Distribution, & Arsenal Inc. have had the pleasure of working with Jonathan Flores at Forefront Media Marketing. Jonathan was the consummate professional and assisted us in transitioning our social media into a platform where we could drive business. While working with Jonathan, our companies saw significant growth in its social media profiles and was able to work with him while we developed our own internal department and voice. His input during our weekly marketing meetings and insights into the world of social media marketing were extremely valuable and we have truly appreciated his diligent efforts.
I would recommend Jonathan Flores at Forefront Media Marketing to any company looking to outsource their social media marketing."
- Brian R. Hardy, VP of Development (FIME Group, K-Var Corp, MSR Distribution, Arsenal Inc.)
"Since day one of working with Jon I have yet to experience any sort of lack in communication. He is not only extremely knowledgeable about the field in which he works, but he actually takes time to learn about your business as if it were his own. I have been extremely pleased with his services as they have helped me continue to grow my business while treating me like family!"
- Andy Waz, CEO of Waz Shop
"Before working with Forefront Media Marketing, I felt I was competent at social media, but I have discovered my efforts lacked a meaningful, positive and engaging message. Jonathan took the time to understand my business as well as my vision to use The Boy's Store as a vehicle to promote and boost boys' self-esteem and confidence through stylish clothing choices. In a very short time, I saw an increase in audience, customer engagement, and website traffic. Sales followed suit with a significant increase in the number and size of the orders. There is unquestionably nothing to lose and everything to gain by hiring Forefront Media Marketing."
Suzanne Remmington, CEO of The Boys Store
"GigaCrete has been working with Jonathan Flores regarding the development of a new website as well as helping increase our online visibility through Facebook and Instagram. Jonathan is a pleasure to work with and has helped increase our online visibility immensely. Jonathan also helps boost our online posts which again has helped GigaCrete gain further national exposure. I would highly recommend utilizing Jonathan in this regard."
- Michael Johnson, President & CEO of GigaCrete Inc.
"Jonathan has been a pleasure to work with and is very knowledgeable in the field of social media marketing. He always exercises a level of professionalism, whether it is pertaining to clients or other team members. Regardless of the project, I highly recommend seeking Jonathan for his invaluable skillsets."
- Ben Kang, CEO of Take Studios